Meeting Point of Star Brands!
CORPORATE STARS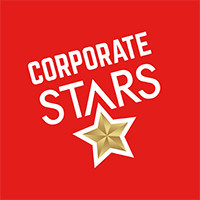 Corporate Stars is a social setting that connects the brightest corporate companies of Turkey.
With the synergy it creates, Corporate Stars aims to build relationships between brands, meet with the best suppliers, and open doors to new business potentials. This means, business development, sharing the path to numerous discoveries, and creating a promising approach amongst a friendly atmosphere. All of this will make way to participants taking their projects and businesses to a whole other level.